Welcome July
Happy summer. I hope you're making the most of the relaxation and celebrations that are so much part of this month. This issue has important information on strengthening your "core," a summer grilling treat, and more. May the rest of your summer 2019 be filled with enjoyment!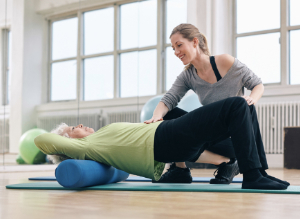 Your body core is made up of a complex of muscles, including everything besides your arms and legs.
These muscles are involved in just about every move your body makes. It's a key stabilizer and involved in the transfer of physical force. A weak core puts you at greater risk of falls and injuries due to poor balance.
So as you get older, it makes sense to keep your core in the best shape possible. A simple core exercise is called "The Bridge." It works like this. (1)
Lying on your back, bend your knees and keep your feet flat against the floor.
Breathe steadily and tighten your core by raising your hips until a straight line is formed between your knees and your chest. Don't arch your back. Hold for a count of three breaths, then back to the starting returning to the starting position. Repeat five times.
1. "Best Core Exercises for Older Adults," Just Fitness Hub, JustFitnessHub.com (accessed June 6, 2019)
Finding the Annuity that Fits Your Needs
One thing is clear about one of the most popular retirement tools, annuities. One size does not fit all. Instead, there are of different types of annuities to fit differing needs and goals.
Simply put, annuities are either deferred or immediate. If you want your benefits right away, an immediate annuity may be for you.
If you want tax-deferred growth now and your benefits, later on, a plan selected from the array of deferred annuities might work for you.
The biggest thing we suggest is that you determine your goals and let us help you learn how different annuities can fuel your plans. Find out how and why annuities grow. Learn why your needs may be different from your neighbor's.
Just contact me today and I'll have all the no-obligation information you need to get started.
Grilled Summer Squash and Red Onion and Feta (2)
Here's a new, delicious way to enjoy a summer staple — squash.
INGREDIENTS: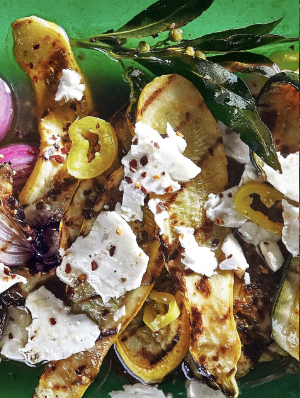 | | |
| --- | --- |
| 1/2 cup plus 3 tbsp extra-virgin olive oil (plus more for grill) | 1 finely grated garlic clove |
| 1/4 cup white wine vinegar | 4 medium summer squash and/or zucchini — cut lengthwise 1/4″ thick |
| 1 medium red onion — cut through root end into 8 wedges | 2 bay leaves |
| Kosher salt, Freshly ground pepper | 8 oz feta (crumbled into large pieces) |
| 4 banana peppers from a jar— thinly sliced crosswise | Generous pinch of crushed red pepper flakes |
DIRECTIONS:
Prepare grill for medium-high heat. Lightly oil grate. Whisk garlic, vinegar, and 1/2 cup oil in small bowl. Set marinade aside. Toss squash, onion, and bay leaves on rimmed baking sheet with remaining 3 tsp oil to coat. Season generously with salt and black pepper. Arrange squash and onion on grate. Grill squash, undisturbed, until grill marks appear. Turn over and grill on second side until tender and starting to release liquid.
Transfer squash to baking sheet. Grill onion, turning occasionally, until tender and charred around the edges. Transfer back to baking sheet. Arrange squash, onion, bay leaves, and feta on rimmed platter. Pour reserved marinade over. Scatter banana peppers on top and sprinkle with red pepper flakes. Let sit at least 15 minutes (and up to 1 hour) before serving.
1. Carolyn Malcoun, "Chipotle-lime cauliflower tacos," EatingWell, (accessed April 2, 2019).EatingWell.com
Social Security and Railroad Retirement Board payment issues
Starting February 1, 2019, the Social Security Administration (SSA) and Railroad Retirement Board (RRB) stopped deducting premium payments from members who opted to pay their premiums by Social Security or Railroad Retirement Board checks. It was termed a systems issue that has been corrected. But the SSA and RRB report they can't deduct premium payments retroactively. This problem affects Medicare Advantage and Medicare Part D (prescription drug) members.
All carriers and plans are affected, but you may not be. If you are, you should receive a notice from your insurance company about any past-due premiums. As your American Senior Benefits agent, I expect to receive communications from the various insurance companies on how to resolve the issue.
Each of the carriers will have their own method to remedy the past-due premium issue. I'll keep you advised of ways to proceed (or contact me if you wish).
In our opinion, monthly Electronic Funds Transfers from a checking or savings account are the most secure and consistent methods of payment, and we continue to recommend that you use them.
Senior Financial Glossary (5)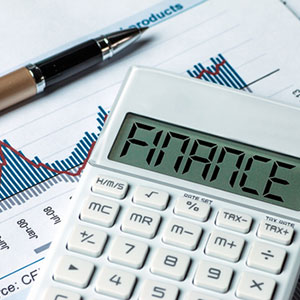 Special Needs Trust: This is a trust set up to allow a physically challenged or chronically ill person to access funds without affecting their eligibility for other forms of support.
Special Power of Attorney: This authorizes a person to act on behalf of another person.
Specific Risk: Specific risk is a risk that affects a minimal amount of a company's assets.
Speculative bubble: The "bubble" is an increase in asset values caused by –– as opposed to real financial fundamentals.
5. Dictionary, Investopedia, accessed February 3, 2019, Investopedia.com
UV Safety
It's time to increase your awareness of how to have SAFE fun in the sun this summer. July is UV Safety Awareness Month!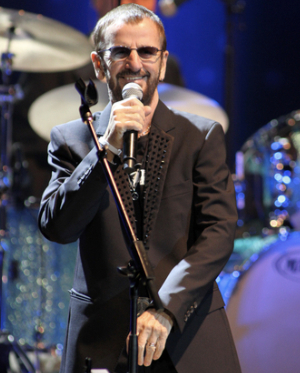 Did you know this about July?
July 2, 1788: It was announced that the U.S. Constitution had been ratified.
July is Minority Mental Health Awareness Month.
The first public reading of the Declaration of Independence occurred July 8, 1776.
On July 16, 1945, an experimental "A Bomb" (atomic bomb) was set off in New Mexico in anticipation of attacks on Japan.
Birthdays: Tom Cruise (July 3) Ringo Starr (7), Nelson Mandela (18), Jennifer Lopez (24)
asbnebusr
2019-08-23T07:01:46-04:00